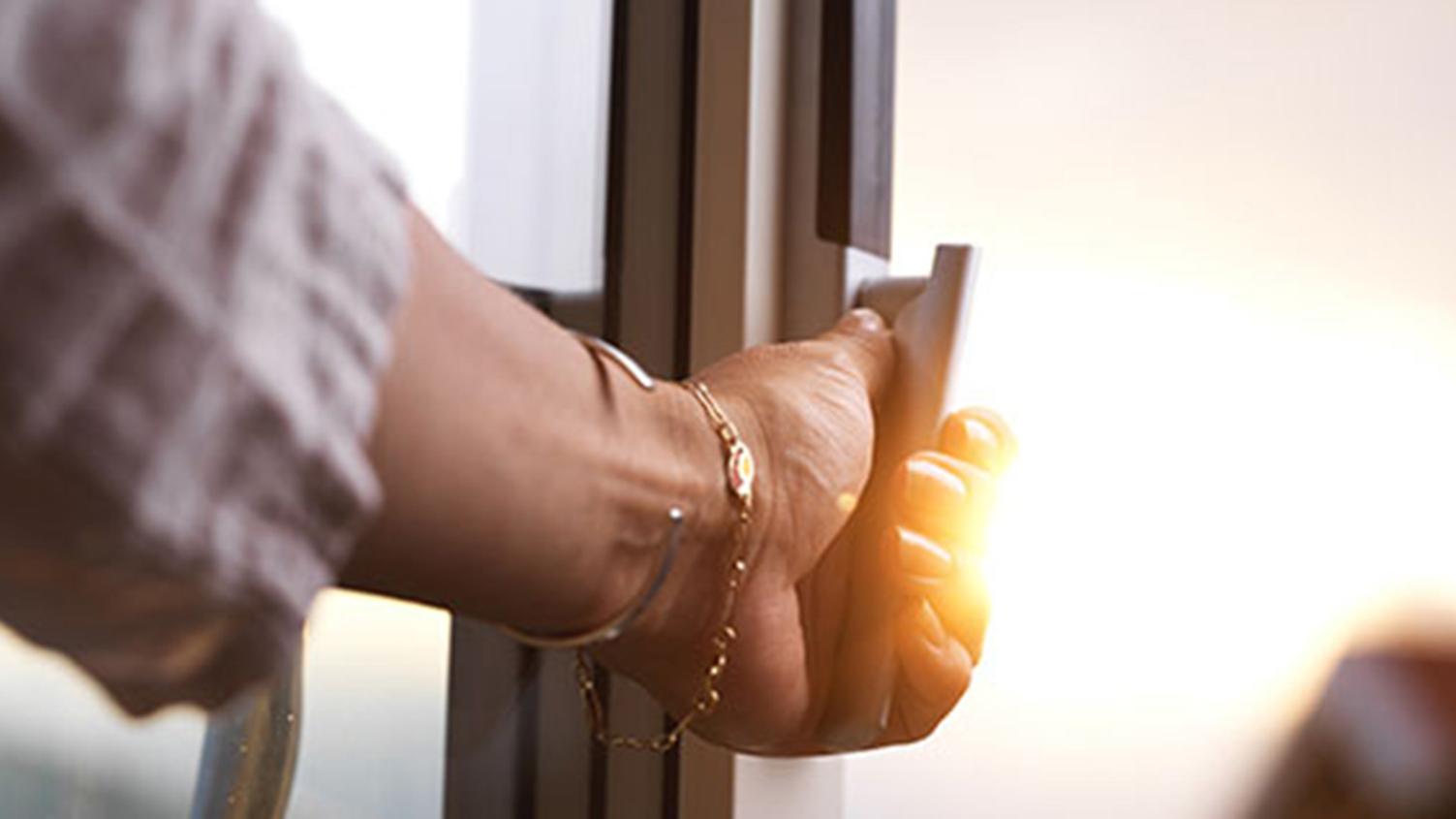 Common questions
Yes! It is easy to assemble the handle by yourself. The only thing you need are three screws (that are included) and a screwdriver. You can find an assembly video below.
Use a simple cloth to clean the handle.

NOTE! Do not use strong cleaning detergents like bleach or thinner to clean the handle. It can harm the surface and electronics.
No, the lock is permanently greased from the factory. The espagnolette should be greased once a year.
Two 1,5V AAA standard batteries.
The handle is delivered without a code. Program the handle with an optional six digit code when you assemble the handle.
The handle will indicate when the batteries are running low and number 1 on the panel will start to blink. If the batteries run out before you change them, the lock will remain in locked or unlocked position. After you change the batteries, the handle can be used as normal and your code is the same as before.
Yes, use a straight handle.
Most likely. The design of the lock creates a turn, so narrow opening radius does not touch the frame or list.
You can reset the lock to its original factory settings through a reset button on the back of the handle. Contact an authorised locksmith to disassemble the one-way screw.
For now, it is not possible to manage the handle through an app.
No. The handle is attended for indoor use on windows and doors with a temperature of 0-70 degrees Celsius.
No, the lock does not have a self-locking function.
You can have one code per handle.
Used normally, the batteries will last for about two years.
No. The code remains the same even after you have changed the batteries.
No, no cords need to be connected. The handle is run on two batteries.
Yes, the handle is approved according to SS-3620:2017 class B and certified by SBSC (download certificate).
The batteries are running low. Please change the batteries.